We've all been there, 8 hours of hiking and finally you touch base for the night. However, there is one more obstacle; setting up camp for the night! This can be a gruelling task, pitching the tent – after finding a suitable spot – and all you want to do is rest. With the Grand Trunk Nano Hammock, you no longer need to worry about carting a tent up to the summit or assembling said tent. This ultra-light hammock stuffs into a compact sack and fits in any backpack.
The Grand Trunk Nano 7 is designed to make your journey easier. It is one of the lightest and most durable hammocks on the market weighing only 7 ounces and supporting up to 300lbs. It is priced at approximately $70.This hammock isn't the only sleep/shelter system on the market so let's see how it compares to others on the market. This review is going to help you determine which hammock sleeping system is best for you and your budget.
PACKAGING
When you receive your Grand Trunk Nano 7, you should expect the following to come in the box:
The Grand Trunk Nano Hammock
Carry bag
A pair of ultra-light Mad Rock carabiners
The hammock doesn't come with straps so you need to purchase these separately.
DESIGN AND DURABILITY
The Nano Hammock is designed from 100% Ripstop Nylon, this is an extra strong material to prevent ripping, triple stitching is also used to increase the strength of the hammock. The hammock has a recommended capacity of 300lbs, the dimensions are 9' x 4' and the weight is 7.3oz. An extremely lightweight and highly durable product.
The Nano 7 comes in black or gray. The quality of this hammock is top-notch; the Ripstop Nylon is the highest quality fabric and the triple stitching is of a very high standard. The Nano 7 handled stress tests very well. Furthermore, the carabiners, are excellent – very strong.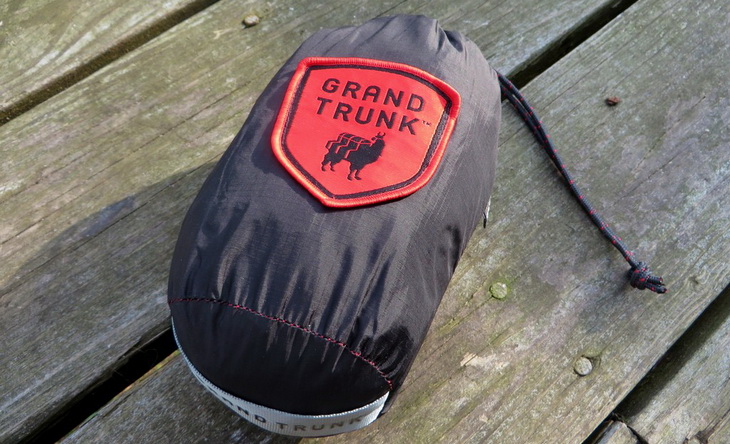 Many users of this sleep system have been overwhelmed at its continued durability, hike after a hike, mile after mile this product passes every test and doesn't seem like faltering. It seems that only the sewn-on storage pocket begins to unravel over time. But, let's face it you aren't going to sleep on that! At only 9' x 4' this hammock is shorter and slimmer than almost all other hammocks on the market.
COMFORT
The Grand Trunk Nano 7 Hammock is rated as being extremely comfortable, not only is the material super lightweight it is also super comfy. You can easily spend 3 nights of comfortable resting in this hammock during temperatures ranging from 50 to 80 degrees Fahrenheit.
Due to the hammock being shorter than most it can be difficult for the taller person to get comfortable. The shorter dimensions, can make it difficult for some people to find an ideal comfortable sleeping position. Furthermore, because of the smaller dimensions, there is less slack in the hammock when stretched to the max for taller sleepers therefore you will have the feeling of being right on the edge, however, if you get used to that feeling you will find comfort at the end of the day.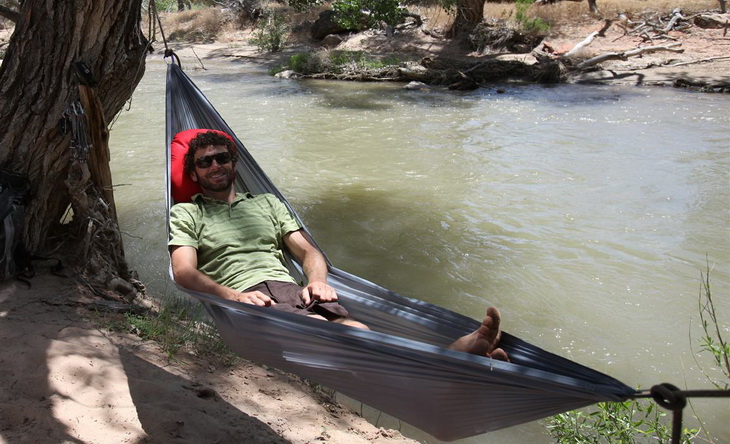 Whether you are camping, hiking, hanging out at the lake or reading in the garden you can find relaxation using this hammock. Many users of this hammock of all heights and weight comment on the comfort of this product.
WEIGHT
Ripstop Nylon is used to make this hammock and for good reason, it's very durable and it's extremely lightweight, weighing in at just 7.3oz. You will not even notice this sleeping station as you hike to your favorite view point, it is the weight of a baseball and that includes the carabiners.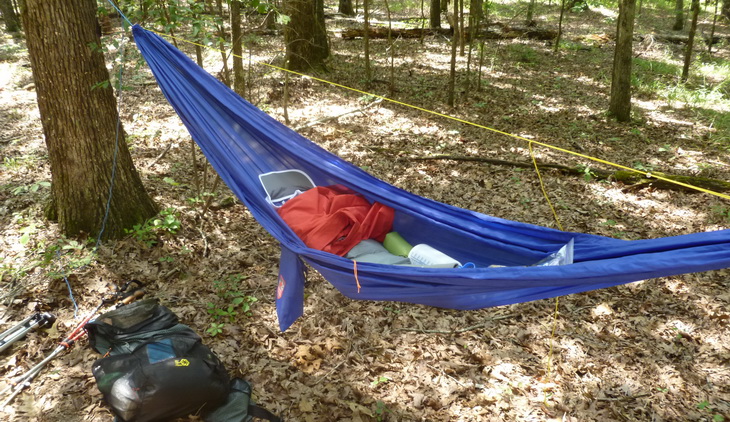 The Nano 7 is not designed with excess cord at the ends of the hammock instead the wire gate carabiner is used. Thus, reducing weight and bulk. Making this sleep system incredible portable and ultra-lightweight.
PROTECTION
When exploring the great outdoors, you can never guarantee how the elements will fair. There could be bright sunshine one second and a sudden downpour the next.
So how does this hammock fair in terms of protection from the elements. Well, it provides great protection during the summer and fair weather, but if the heavens open there isn't much between you and the lashing rain. Therefore, in light-heavy rain the protection is poor.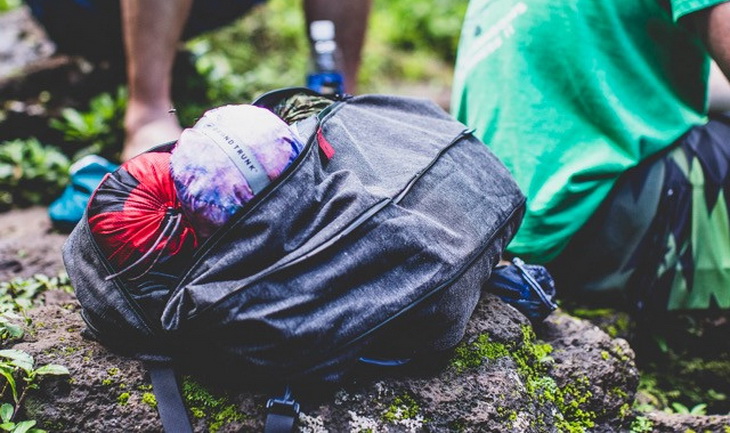 It isn't just about keeping dry when resting or sleeping, you need to be warm too. Without a sleeping bag or pad you can cocoon yourself to stay warm during a summer night, but if temperatures drop, you'll certainly need a sleeping bag to keep you warm as there really isn't much protection between you and the elements.