The difference between backpacking and hiking is that the former implies you will spend at least a night in the wilderness. As a result, backpacking can be quite different from hiking, especially when you consider the duration you will be spending outdoors and the kind of gear you will need to take with you.
However, whether hiking or backpacking, a rough night spent in the wilderness could ruin your entire experience. Since a sleeping bag is crucial for most of these trips, looking for one that suits you will go a long way in ensuring you have a memorable expedition.
The best sleeping bag should cover you in a cocoon of comfort and warmth, enabling your whole body to recover, so it's ready for the next day's expedition. But selecting the right gear can be a little cumbersome.
That is why we are going to show you the Western Mountaineering Cypress Gore WindStopper -30 Degree Sleeping Bag so you will have to search no more! This semi rectangular sleeping bag is so comfortable and warm, that you can literally sleep in really frigid temperatures and still stay toasty inside! Let us dive into all of the information about this summer time sleeping bag!
Review
Packaging
Your sleeping bag will come compressed in the package that is just a little bigger than 6 x 14 x 22 inches. The package weight should be about 7 pounds and include the sleeping bag as well as the stuff sack so you can compress your bag down to a size that lets you tote it around.
Durability and Design
This sleeping bag is designed to be semi rectangular, very warm, and cozy. It is designed with a storm flap, draft tubes that keep cold air out, and is weather resistant with the Gore WindStopper. It is also highly durable, has a left side zipper, and will last you for many years of outdoor adventures! This sleeping bag has proven to be great for summer use, but it can be used on warm winter nights as well.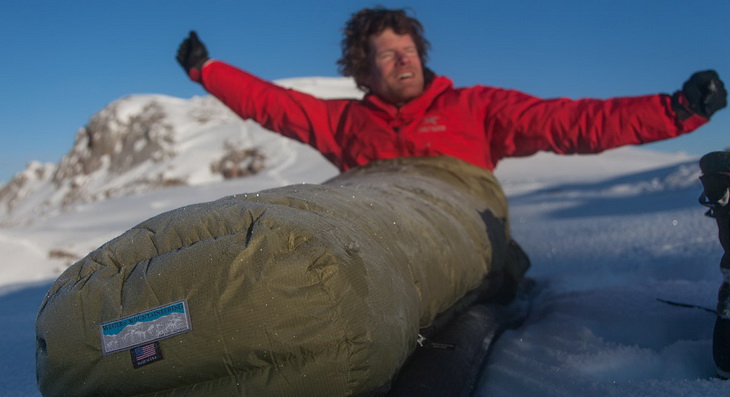 It has a temperature rating of 25 degrees F, so it will work down past freezing temperatures. It may get too warm for you if the temperature outside is too warm, but it gives you the ability to vent the sleeping bag so you do not feel too warm or get sweaty. This bag is made to give you the perfect sleeping experience no matter where you are sleeping. If you feel the need for more padding, you can put a sleeping pad inside of it with ease.
Shell and GWS
The shell of the Cypress GWS is excellent and adds to the amazing features of this bag. This component is extremely water resistant and highly breathable as well, given its weight-to-performance ratio. The GORE-TEX WindStopper shell offered by Western Mountaineering makes the sleeping bag ideal for use in humid areas as this feature is water repellent. Good breathability, is essential in a cold weather sleeping bag as the build-up of perspiration will compromise the down's lofting power during your extended trips.
Insulation
The Western Mountaineering Cypress LZ Gore WindStopper Sleeping Bag is amazingly wide, with more girth and insulation compared to other bags, in its rating. Even though the Cypress GWS isn't a mummy bag, it's capable if keeping you warm at thirty degrees Fahrenheit.
With an average loft of eleven, this bag will engulf your body with a wall of the best thermal protection. The bag consists of 850+ fill power premium goose down. The Cypress Gore WindStopper is an excellent way to cover yourself in a warm goose down as each of them is filled with almost fifty ounces of it.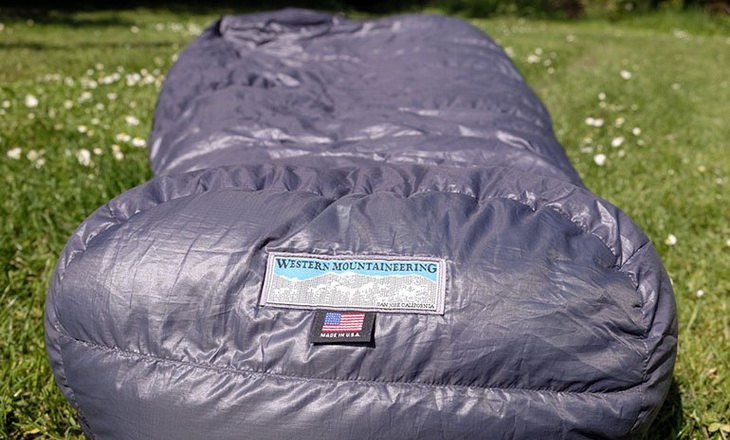 In addition to its excellent fit, the Cypress GWS Sleeping Bag is made of a down collar that runs on the upper side of the chest to prevent heat from escaping during the night. Additionally, this product has a full zipper which is significant for venting in warm weather. The down filled draft tube is also important as it helps prevent side drafts.
A goose down is the most compressible and the lightest insulator available, giving a bag a surprisingly high warmth-to-weight ratio. In that case, a 30o down bag would weigh less compared to a synthetic sleeping bag of the same rating. Down insulation is important for hikers or backpackers who are looking to pack more efficiently.
Manufacturer Recommendations
Do not store a wet bag. Always ensure the sleeping bag is dry before you can store it
For goose down options, never store them in a stuff sack. Store them in large bags, such as the laundry bags. The synthetic options are quite forgiving and can be stored, at least for some time, inside the stuff sack
If you have to wash your bag, make sure you utilize a front-load machine, with some cold water and soap.
Never dry clean a bag, especially those filled with goose down.
 Value for the Money
The value of thus sleeping bag is one that is hard to bear. One of the greatest reasons why most backpackers would go for quality down sleeping bags is that these products have a long lifespan, and the Cypress GWS is not an exception. Compared to the synthetic products, these models can be easily stuffed and unstuffed without damaging their insulation. If you can acquire a quality sleeping bag that can handle the on- and off-trail adventures, you'll be able to save a lot of money in the long term.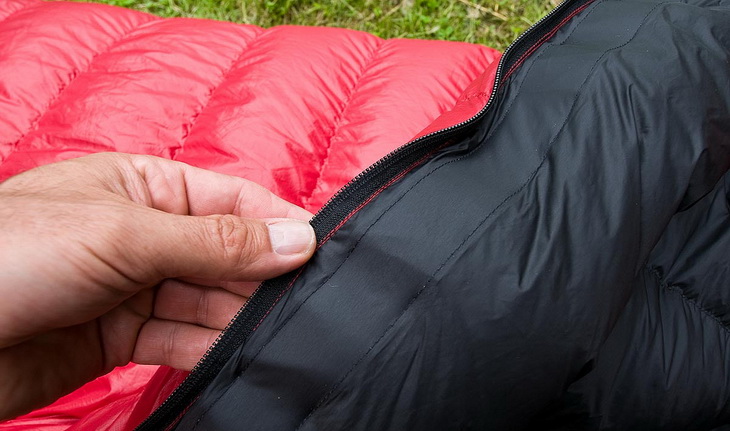 At about $1,130, the Cypress GWS sleeping bag is quite worth the investment. In addition to that, if this bag is able to withstand abuse, and can sustain being used for an extended period without losing its efficiency, then it's worth the investment. Given its features, the Cypress GWS can be used for all backpacking adventures, as well as periodic ski tours and mountaineering expeditions. These aspects are what make it a go-to option whenever you are in need of something that can serve you efficiently while in the wilderness.
Cypress LZ GWS utilizes down from free-range mother geese. With its features, you can use this bag to climb mountains and camp in areas you've always dreamed of. As the wind blows through the night and the cold is almost freezing your bones, you can zip yourself in the Cypress GWS for warmth. As mentioned, the bag is packed with 850+ fill power down to create a loft of about 11" so you are able to sleep soundly, dreaming of accomplishing your tour objects come the next day.
The Gore WindStopper shell fabric offers the weather resistance you desire in extreme temperatures and weather. Who would have imagined that all the warmth of this sleeping bag can weigh in at about 7 pounds?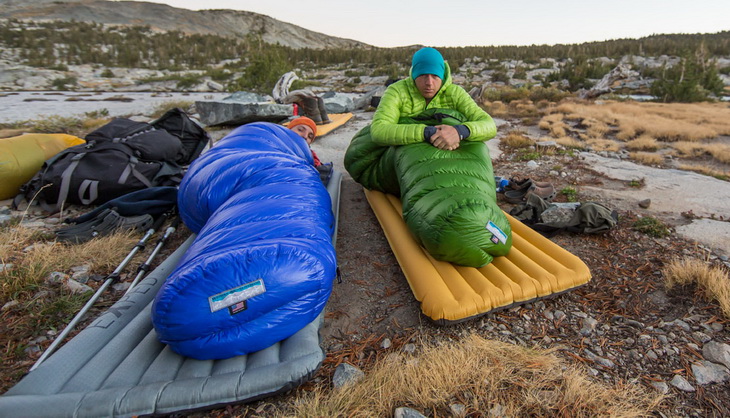 The Cypress GWS comes with outstanding features that make it suitable for your outdoor needs. These include an insulated draft tube on the inside of the zipper combined with a storm flap covering on the outside, a three-dimensional draft collar (insulated), a GWS outer shell material, and a second zipper that allows the bag to open entirely around the foot. Other features of the Cypress GWS are as follows:
Full down collar
64/39" foot/shoulder girth
Insulated external hood ruff
5 ¼" V-block side baffle
This sleeping bag compresses down to a smaller size in a compression sack. This is an important aspect for backpackers looking to save some space on their pack. If you are a mountaineering enthusiast, you are aware that the size of the sleeping bag is directly proportional to the size and weight of the backpack you carry, since it takes almost fifty percent of the space in the pack.
The GORE-TEX WindStopper fabric, the soft, lightweight, and lofty materials of the Cypress GWS make this product quite attractive and a suitable place to sleep in. If you prefer comfort over anything else, then this is the right product for you. It offers the softest and most comfortable touch compared to most sleeping bags within the same ratings.
PROS:
Temperature rating down to -30 degrees F
50 oz of down filling
Weather resistant, Has Gore Windstopper
Adjustable Collar
Warm and well insulated, includes storm flap
5 inches of loft
CONS:
Very pricey, over $1,000
Only comes in one color
Gets too warm around 50 degrees F
When it comes to choosing a backpacking equipment such as a sleeping bag, there are numerous aspects you will need to consider to ensure you make the right choice. This guide provides some essential pointers that will help you to make an informed decision as far as selecting a sleeping bag is concerned.
Make sure you choose a bag that has the features that will enable you to survive the outdoor conditions. One of the best options that would suit you during cold weather camping and backpacking is the Western Mountaineering Cypress LZ GWS Sleeping Bag.